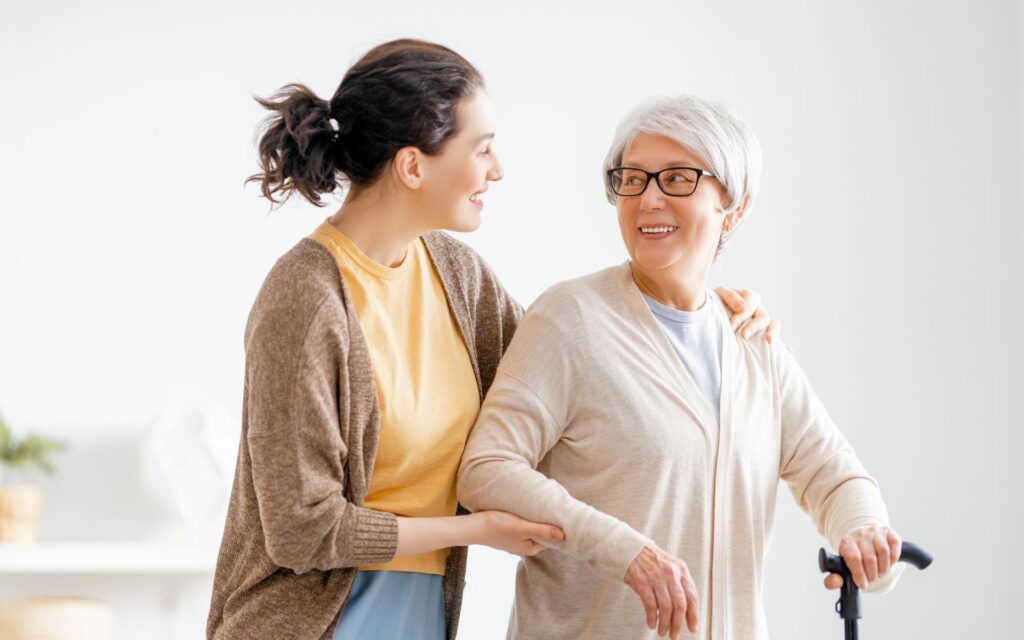 Our philosophy is simple: We hire heroes, not just caregivers. Health care needs more humanity and our heroes are here to do just this. Whether you require companionship to 24 hour nursing care, or something in between, we have a hero for you.
However, our philosophy is not the only thing that makes Hero Home Care unique. Hero Home Care is unlike any other home care service for the following reasons:
1. We hire heroes, not just caregivers
Home care providers are only as good as their caregivers – and we have the best caregivers in BC! Very recently one of our very own caregivers, Patricia Asto was awarded the BC Care Provider of the year for Home Health recognizing her for her dedication to our company and clients, and we couldn't be prouder!
Patricia is just one of the exemplary caregivers that we have on our team here at Hero Home Care. Her willingness to go above and beyond for her clients is a trait that makes her unique and is the bar that we set for each and every one of our caregivers.
2. Our caregivers are employees
Many care providers hire subcontracted nurses and caregivers. The problem with this is that they're not 100% dedicated to that business or its clients which can create high turnover and inconsistent care. That's why all our caregivers are employees of Hero Home Care. Their success is our success and vice versa.
3. Technology supports our care processes
In many aspects of life, technology takes us away from real, tangible experiences, but we're setting out to change that. At Hero Home Care, we use technology to make it easier for families to coordinate their care and for our care team to deliver a more personalized care experience. For example, every client has access to our virtual care platform allowing them to more easily connect with our care team, their loved ones and health professionals in their community without ever leaving their home.
Technology will never replace the in-person care many British Columbians need and deserve. But we'll continue to use technology to help more people live happier and healthier lives, even when we can't be there in person.
4. Every family gets a customized care plan
We recognize that every family has a unique story, which is why Hero Home Care tailors every care plan to your family's specific needs. This is why we offer a FREE in-home Care Consult to better understand the health, home and social care needs of your loved one and design a personalized home care solution that meets their needs and provides peace of mind for you and your family.
Cookie-cutter care plans don't provide the level of care you deserve. You choose what services you need, and we'll create a plan for you.
5. Dedicated Nurse Care Manager
Every client is assigned their very own dedicated Nurse Care Manager to oversee the health and wellbeing of our clients. Our Care Managers will ensure that your care needs are met and that you are receiving above & beyond service each and every visit. This includes supervised visits, home safety assessments, care plan development and oversight, and regular in-home caregiver training.
6. We treat our employees like family
Our purpose at Hero Home Care is to create Happy Humans and Healthy Communities which begins internally with our team members. Happy employees make for better caregivers and better care for you and your loved ones. We proudly pay our caregivers a living wage and provide ongoing training and development opportunities. Our caregivers also have access to our health and wellness benefit plan, flexible schedules, and around-the-clock support to meet their needs.
When our team is happy and healthy, they can provide you and your family with elevated support. We take care of our heroes so they can take care of you.
If you're looking for care for yourself or a loved one, book a complimentary care consultation today.
If you're an experienced caregiver looking to work for a living wage employer in Greater Vancouver, visit our careers page for current openings.