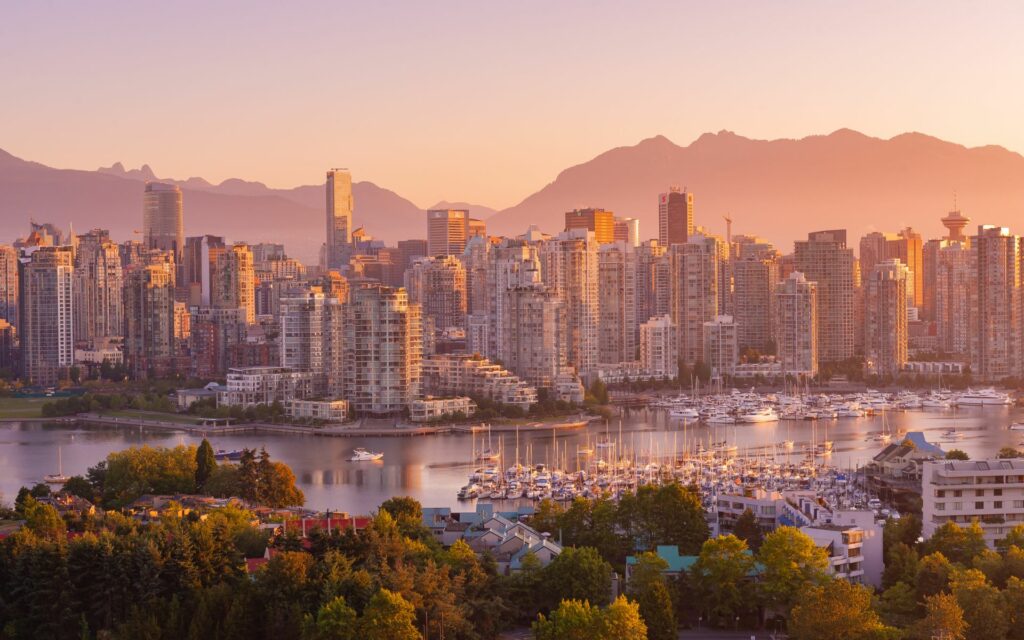 Over the holidays, we often see family and friends we may not have seen for some time. You may notice that some family members are less physically and mentally capable than before. This might be an excellent opportunity to consider getting these family members extra help.
This means looking at whether to get them home care in Vancouver or move them into an assisted living community or home.
What's the difference? We'll explore that in this article.
Care home vs in-home care
The important similarity is that they both provide care to your loved ones. What differs is where that care is given:
Care Homes provide care at their facilities. This means your loved one moves into an assisted living care home, and nurses and care aides handle everything from medical care to social support.
Moving into a care home is for those who need near 24-7 support or someone to check in on them more frequently. These aging seniors often don't have anyone to support them at home or don't want to burden their families.
Home care in Vancouver provides care in your home. Your care aide or nurse will visit your loved one in their home to provide the services and support they need. This can be just a social and wellness check visit to provide medical care and help around the house, or more advanced medical care.
Home care is often ideal for those who can still partially support themselves at home or have family who can attend to their needs most of the time. Many aging seniors choose in-home care to start, and as their care needs increase, they move into a home later.
What to expect from home care (like Hero Home Care)
With a company like Hero Home Care, you get the experience of a company that's been supporting the home care needs of Vancouver, including the West End, Downtown, East Vancouver, and Richmond) for over 12 years. Here's how it works:
When you first connect with Hero Home Care, you get a Complementary Care Consult. This can take place in your home or the hospital. We'll meet with your loved one and get to know you and your needs. It's an opportunity to determine the type of care your loved one requires.
If this is your first time hiring care support, our Care Managers will help you understand the process. We will assess your loved one's physical and emotional needs and provide a home safety assessment. There is no charge for this visit or obligation to hire us.
Our Care Managers will then write a personalized care plan based on the recommendations from our consultation. Then, we'll pair you with a home care worker from our team. All home care workers are employees, rather than independent contractors, so they're deeply invested in your well-being.
When you're ready, we can get started, providing the life-enhancing services and support you need.
Options for home care services in Vancouver
Some people think home care services in Vancouver are about full-time medical care at home. While medical support is part of it for those who need it, Hero Home Care provides various other support services. These are for the elderly or anyone with physical or psychological challenges that make living at home difficult. It can be for long-term or temporary support (such as recovering from surgery or an injury).
Here are some examples of services home care agencies in Vancouver, BC (like Hero Home Care) can offer you:
Companionship Care
Transportation Services
Homemaking Services
Cooking and Meal Support
Dementia Support and Alzheimer's Care
Personal Care Services
Nursing Care
Medication Management
End-of-life Care
Your options for home care in Vancouver are usually much more flexible than moving into a care home. Moving into a home is a more permanent or long-term solution, but with in-home care, you get only the care you need for as long as you need it.
Which option is right for your loved one?
Choosing whether home care or a care home is best for your loved one is a personal decision. There are benefits to each, and your choice should be based on what will best enhance the health and well-being of your loved one.
If you decide to find home care services in Vancouver, our team of nurses and care aides are ready to help. Unlike other home care services, all our staff are employees, not contractors, so they are more invested in the success of our business and the health of your family members.
Do you have a loved one who deserves a better quality of life at home? Book a Care Consult today to book a consultation, and we'll help you get the care you need.