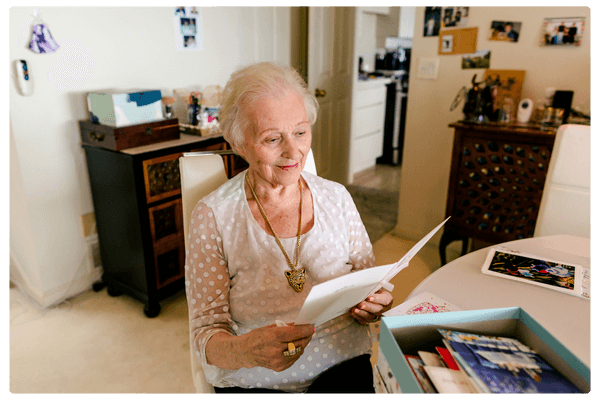 Dementia Support & Alzheimer's Care
Watching your loved one display unusual behaviors or forgetting treasured memories is a heartbreaking reality of coping with Alzheimer's disease and other dementias. Our dementia home care means that our Heros are trained to support your loved ones so they can maintain their dignity by letting them continue their regular routines and continue living in the home they know and love.
Our In-home Dementia & Alzheimer's Care Services For Seniors Include:
Maintaining a familiar and safe environment
Memory games and activities
Providing consistent visits and a regular routine
Respite care for family members
Personal care
Cooking and meal preparation
Homemaking
Your Personalized Home Care Solution
Hero Home Care will send one of our local Nurse Managers to your home for a free in-home Care Consult to better understand your needs around dementia support and Alzheimer's care, but it doesn't stop there. Our Nurse Manager will complete a full assessment to determine the health, home and social care needs of your loved one and design a personalized home care solution that meets their needs and provides peace of mind for you and your family – free of charge!
Our services can range from only a few hours a week to as many as 24 hours per day. No matter the type of service or the length of your visits, every customer is assigned a dedicated Nurse Manager to oversee the health and well-being of your loved one. This includes supervised visits, home safety assessments, Care Plan development and oversight, and regular in-home caregiver training.
See What our 3000+ Customers Are Saying
Your help has come in many forms for both my mom and I. It's difficult to describe the relief I have felt since hiring your Hero Home Care. You have taken so much pressure from my shoulders.
---
Anita C, Daughter
I wanted to take this opportunity to extend our sincere appreciation and thanks for your outstanding support over the past few weeks in the care of my mother and father.
---
Sue W, Daughter
The matching of the nurse with my husbands condition has made a world of difference in his demeanour. He looks forward to the visit with happiness. The nurse is exceptional.
---
Sharel D, Daughter
Getting Started
1
Contact Us
---
Looking for help, but don't know where to start? Give us a call anytime to book your free in-home Care Consult.
2
Free Care Consult
---
Our Care Manager will meet with you and your family for a free in-home Care Consult to design your personalized home care solution.
3
Meet your Hero
---
We will match you with a hero based on your needs, personality and preferences and be there to introduce them to you at your first visit.
Why Choose Hero Home Care?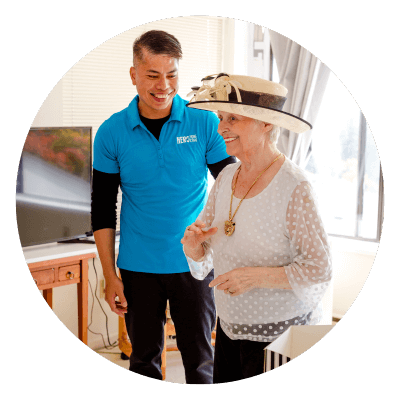 Our Heroes
We don't just recruit caregivers, we hire heroes. Every one of our caregivers is hero approved and offered a living wage, health benefits, and ongoing training and development opportunities. We take care of our heroes so they can take care of you.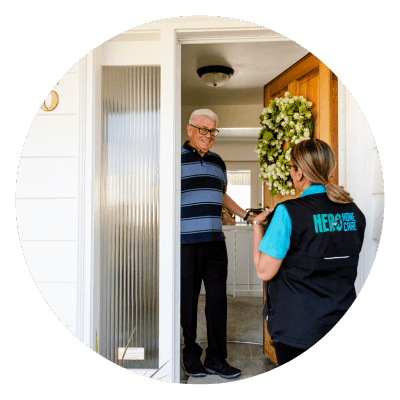 Nurse Care Management
Every customer is assigned a dedicated Nurse Care Manager to oversee the health and wellbeing of our customers. This includes supervised visits, home safety assessments, Care Plan development and oversight, and regular in-home caregiver training.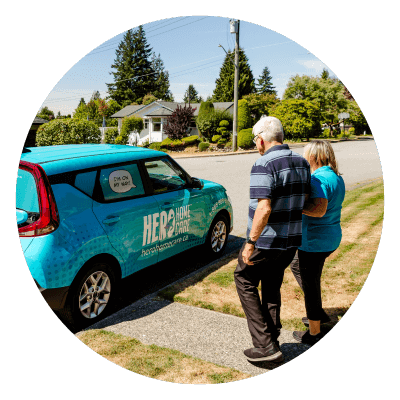 24/7 Access. 24/7 Service.
We don't sleep so you can. Hero Home Care offers daily and overnight care as well as 24/7 emergency on-call support. We offer our customers access to our virtual family room giving them live access to their schedule, invoices and our care support team.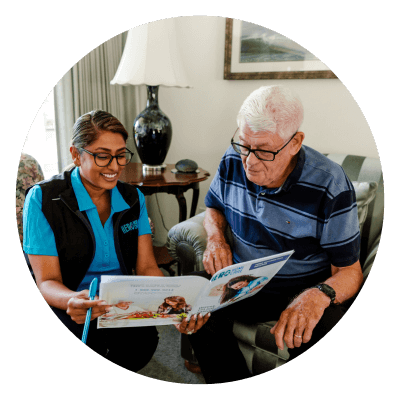 Virtual Care Platform
Every customer will have access to our Virtual Care Platform giving them and their entire family access to our family doctor, our virtual pharmacy and our network of healthcare professionals as well as unlimited video calling with their loved ones.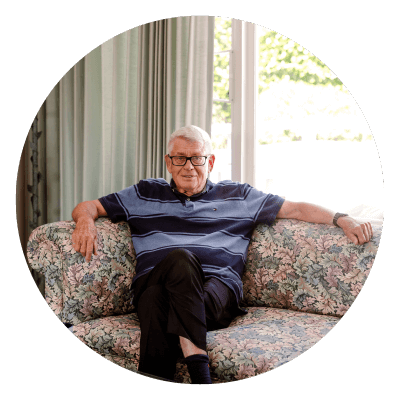 Scheduling & Care Coordination
We take care of all scheduling and care coordination so you don't have to. Through our industry-leading home care software we are able to match your loved ones with the perfect caregiver, ensure they arrive and depart on time, and track in real-time the completion of tasks.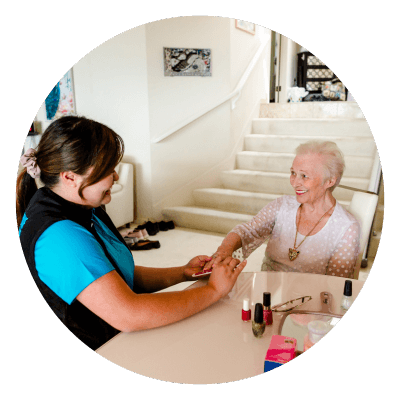 We Go Above & Beyond
Our customers are like family to us, and like family we go above and beyond to make them happy. From preparing their favorite meals to replacing the elastic waistband in their favorite pajamas (true story), our heroes go the extra mile to bring a smile to our customers' faces.
Explore More of our Services