Virtual Care For Your Entire Family
Our Virtual Care Platform, powered by Care2Talk, provides you and your entire family with unlimited access to our dedicated health team and health services. Through the Care2Talk app you can book and virtually attend medical appointments, order prescriptions and access a variety of health care services without ever leaving your home.
Our Health Platform Includes:
Subscription to the Care2Talk Health App
Unlimited telehealth visits with your dedicated health team
8-inch tablet with fast charging dock
White-glove service including in-person setup and tech support
Unlimited calls, unlimited contacts for secure video calling
Same day prescription delivery
Discount on wellness products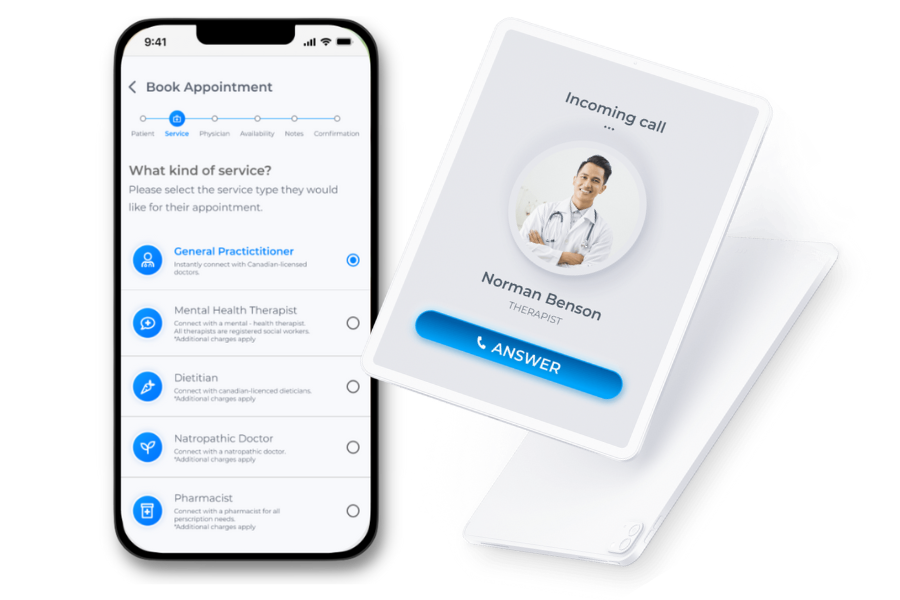 Your Dedicated Health Team
Through the Care2Talk App you'll have unlimited access to our team of Doctors, Nurse Practitioners, Counselors, Pharmacists, Dietitians and Patient Navigators for all of your health care needs. Research shows that having an integrative health team results in improved health outcomes.
Purpose-built for seniors
Unlike regular smartphones and tablets, our tablets were created with seniors' needs in mind, such as challenges with vision, hearing, cognition, mobility and much more. Your monthly subscription includes one of our purpose-built tablets that makes connecting easier:
One touch video calls to make reaching out simple
A closed, secure contact list to prevent scam calls
Large, easy buttons for clear navigation
Closed captioning for hearing challenges
7 day battery life to reduce charging frequency
Notification reminders for family members to connect with the senior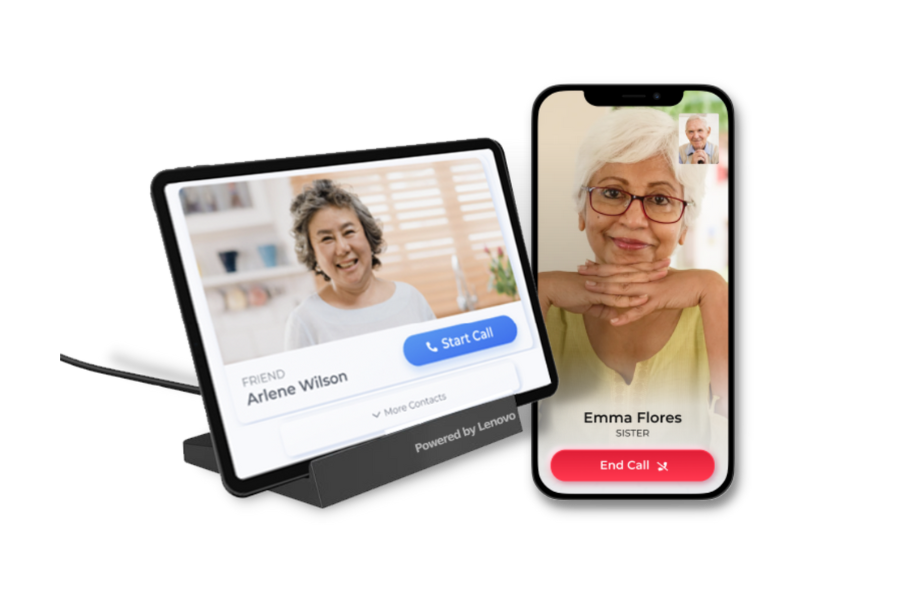 Virtual Care Platform Benefits and Features
Care2Talk has revolutionized how seniors connect with their healthcare providers and loved ones by delivering the most accessible and intuitive communication and health platform.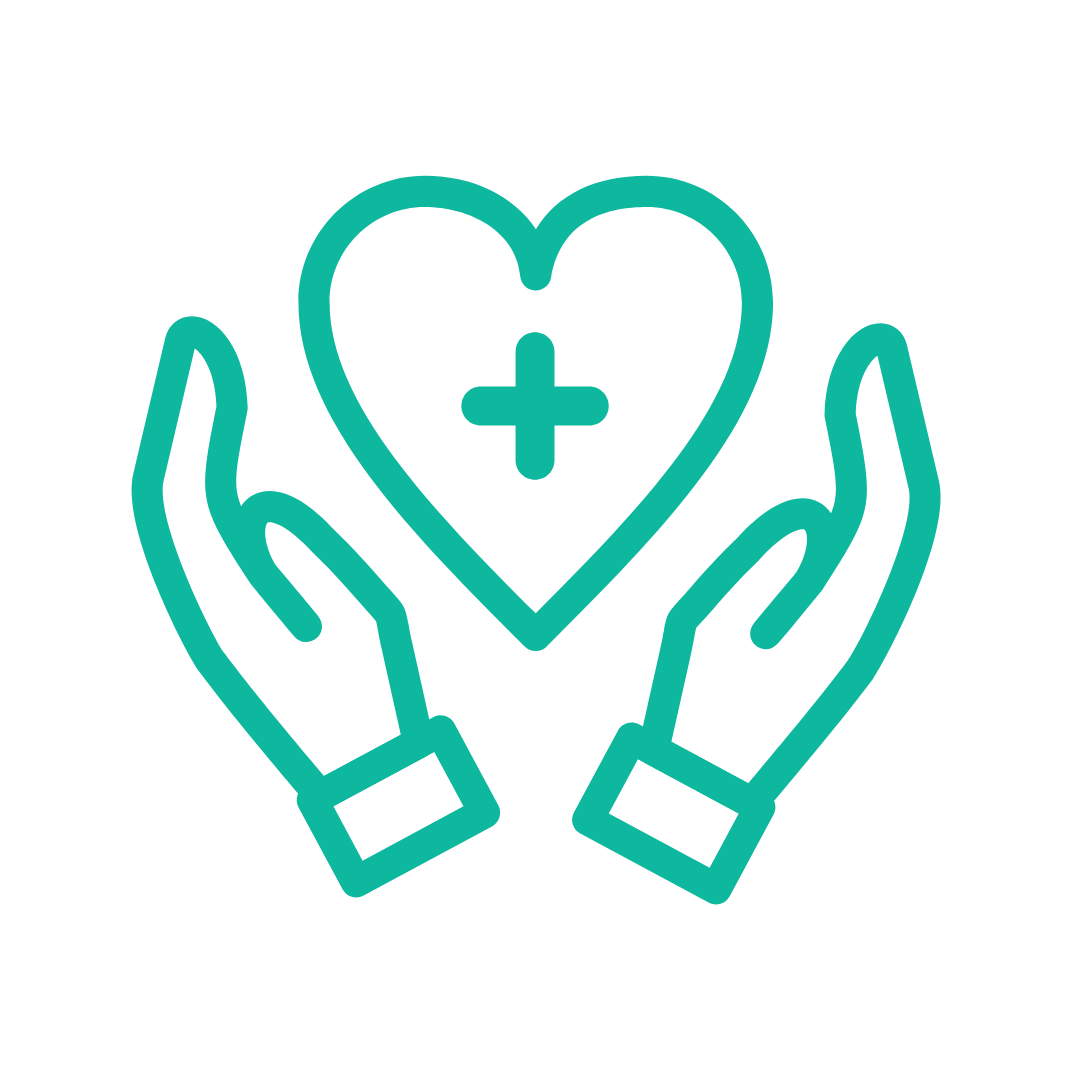 Health Care & Health Service Delivery
Care2Talk provides a network of health care practitioners available to your and your family. Whether you need a Doctor, Nurse Practitioner or Pharmacist, our team is here to help. There's no additional cost for this care as it is part of your provincial health coverage.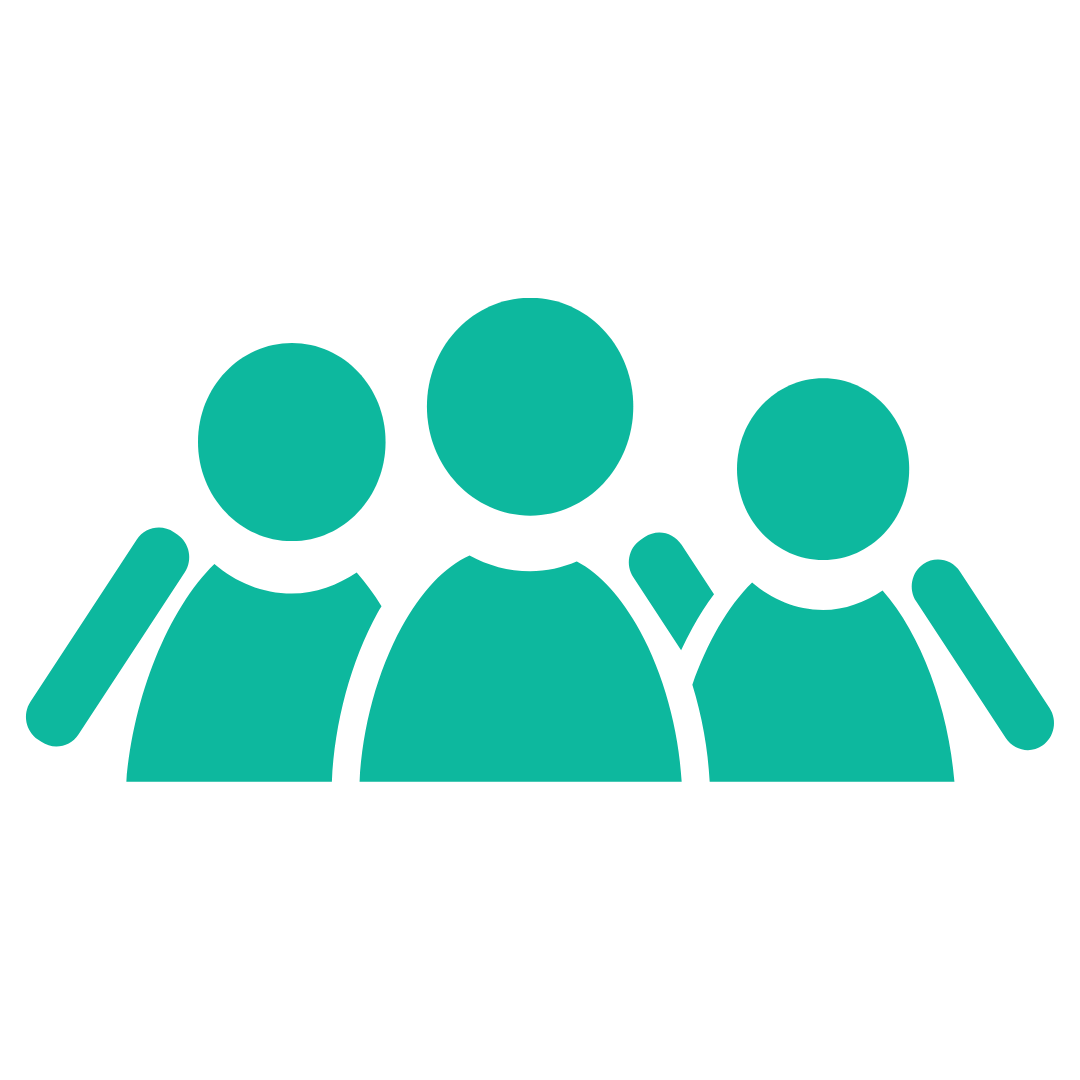 Staying Connected
Seniors face physical and mental challenges that can make it difficult to stay connected, access doctors and more. This can increase feelings of isolation and loneliness with negative health impacts. Care2Talk empowers seniors to get the care and connection they deserve.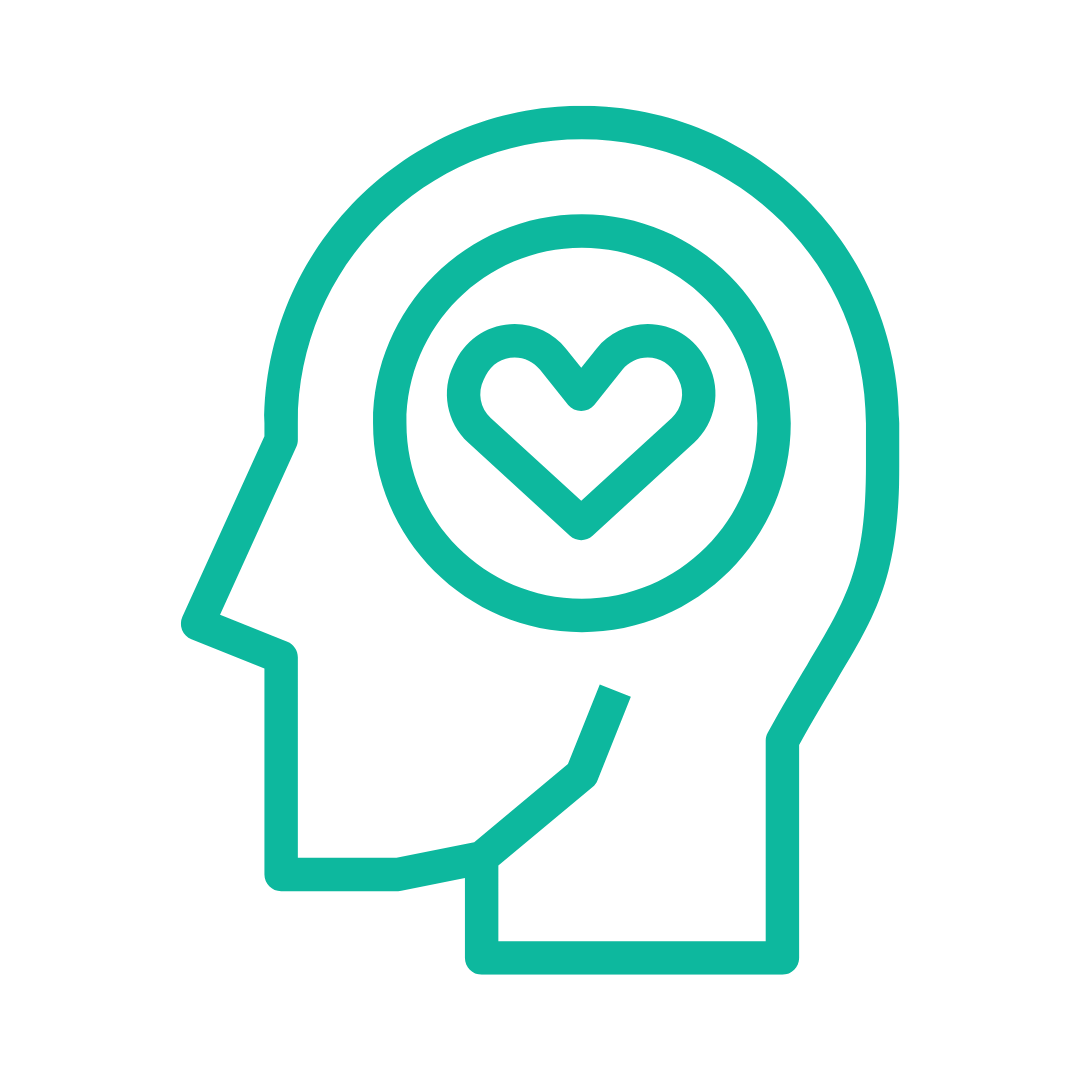 Cognitive Health & Wellness
We've created a healthcare network on our platform, enabling seniors, their caregivers and family members to easily collaborate on care in-person and virtually. Our Care2Talk family is passionate about removing barriers for seniors to improve their lives while making it easier for caregivers to support them.
See What Customers Are Saying
Care2Talk has been life changing for us. My mom and I can talk or just hang out. It has made us both feel so much better and really is the next best thing since we cannot get together in person.
---
Sarah
This app has been life-changing for our family, especially during covid, but with me living overseas it has also been such an awesome link to mom and dad.

---
Yanni
I live in Toronto, and my mom lives on Vancouver Island, and she cannot manage a regular phone call. Without the app, I can only see her once a year when I can visit, but now I get to see her every week.
---
Shivam
Explore More of our Services