You've been a hero for long enough.
Stepping into the role of a caregiver for your elderly parent or loved one is a colossal task. Suddenly, you become the center of your loved one's world, their lifeline. So little in life equips us to become an everyday hero, but that is what you will become. It's difficult to quantify the time, energy, and care you'll give, and many of us come to the place where the burden of care is too great – and we must find help. For your loved ones, the help must be on their terms, ease their fears, and elevate their quality of life. For you, the help must provide you with peace of mind, time, and space to regain balance in your life. Hero Home Care knows how challenging it can be to find that kind of help; in fact, it is why we exist today.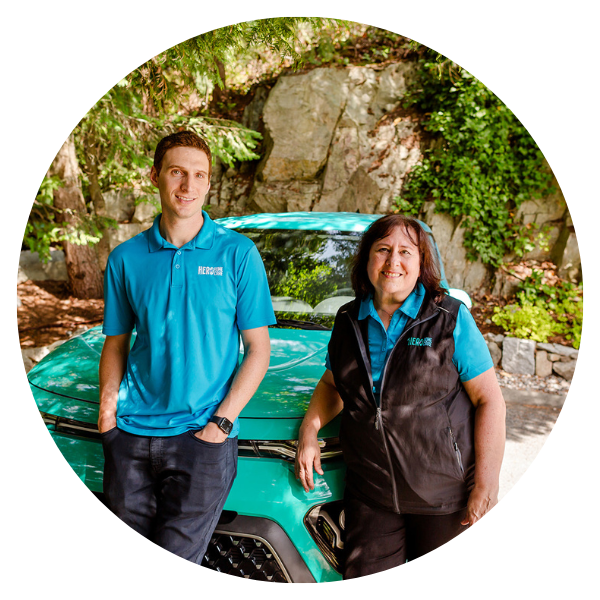 Our Story
What started over a decade ago with our two founders trying to find home care for their own family members has evolved into one of Vancouver's most trusted home care agencies. Over the past decade we are proud to have provided over 1,000,000 hours of in-home care to over 3000 families in need.
The name Hero Home Care was inspired by our caregivers as well as the many heroes living in our community who dedicate their lives to taking care of others. Hero Home Care is a tribute to all these heroes and a reminder to all of us of the important role we all play in making our community a better place to live.
Today Hero Home Care can be found caring for seniors throughout the North Shore, Vancouver, Burnaby, Surrey, and the Fraser Valley. As we expand our services to new communities across Canada we do so while keeping our heroes' vision on the biggest prize of all – happy humans & healthy communities.
Who We Are
The fastest way to get to know us at Hero Home Care is to understand the core values that align our team and guide every decision we make at Hero Home Care. They are the building blocks of our culture and can be felt with every Hero Home Care touch.

People Come First
We don't just recruit caregivers, we hire heroes. Because we know it's people that make the home care business tick. We put people first, our team members and our customers. We treat all people equally and celebrate diversity. We communicate openly and honestly. And when it comes to our team members or customer's health and happiness, we keep the focus clear.

Commit To It
We're in the business of caring for others – so that means we're in the business of making quality decisions and doing whatever it takes to fulfill our purpose of creating happy humans and healthy communities. We do what's right, not what's easy. We also appreciate that at the community level, we're only as good as our word. We see things through and walk our heroic talk.

Go Above & Beyond
Our heroes know they will be called upon to deliver above and beyond. But it's not just about energy – which we have a lot of! – it's about inspiration. We think creatively and bring joy to the work because we love serving others and the community. Some days it's about preparing a delicious meal – other days it's about replacing the elastic waistband in a customer's favorite pajamas (true story).
We Do 1% Better
In life, there are rarely silver bullets and one-size-fits-all solutions. So instead, we commit to the journey of continuous improvement. Lasting change through small improvements one day at a time. We want to lead our industry because our industry needs a hero. We are open to coaching and receiving feedback because when we grow our customers and communities do better.
Our Founders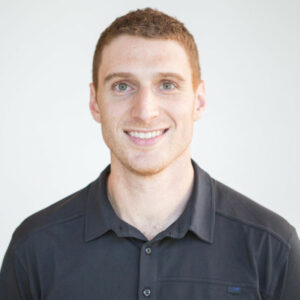 Danny Birch
Danny has spent his life following his passion for entrepreneurship. He holds a Bachelor of Commerce degree from the University of Victoria where he specialized in entrepreneurship and has launched a number of businesses over the years. It wasn't until the experience of his 93-year-old grandmother needing care at home and the challenges his family would go through that he would find his true calling in senior care. He knew there had to be a better way to support seniors living at home and so began his journey to do just this. Danny would go on to launch a number of Nurse Next Door Home Care franchises caring for over 3000 families in need before co-founding Hero Home Care. Today Danny is the Director of Business Development at Hero Home Care leading his team in fulfilling their mission of creating Happy Humans and Healthy Communities.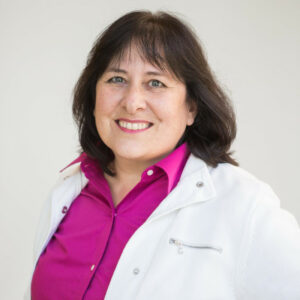 Elizabeth Rose, BSN RN
With degrees in Nursing, Business, and Project Management, Elizabeth brings a very unique and diverse skill set and outlook to business and life. Her education would give her the opportunity to work in a variety of health care settings from frontline nursing to leading teams and managing projects for a number of provincial and national health care initiatives all around the world. Elizabeth found her way into home care after caring for her mother-in-law while living thousands of miles away. After many long flights and sleepless nights she knew there had to be a better way and who better to solve this problem than herself. Elizabeth is now the Director of Hero Operations at Hero Home Care ensuring that Hero Home Care continues to set the bar when it comes to caring for seniors in our country.